FLOWER BULB SHOP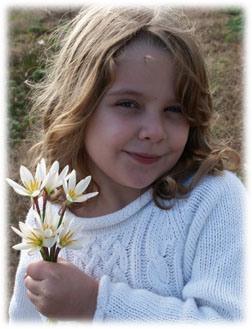 Want to know about any changes in the list? Send a request through our online Contact Form. Choose from a selection of flower bulbs grown for the discerning gardener.

Nursery Flower Bulbs List -- Shipping resumes June, 2022. Orders still accepted! Just don't send payment until May! I will remind you if you leave a valid email address with your order. This price list is available year-round (no shipping November thru March) and includes a number of Lycoris (spider, surprise, magic, hurricane, phoenix, & resurrection lillies) species, some hybrids, Rain Lilies (Habranthus & Zephyranthes), and miscellaneous specialty flowering bulbs, all grown at the Bulbmeister.COM Nursery here in Northwest Arkansas. When possible, these will be freshly dug or depotted and sent bare root in sphagnum moss to insure freshness, even when dormant.
eBay Sales Page -- eBay Sales will be in vacation mode through sometime in May, 2022. Consider ordering from this official website, instead. Visit this page to get a quick reference of available flower bulb Nursery Items offered on eBay. Using eBay is a great choice when ordering only one item (in many cases), because shipping fees can be lower if the product is under one pound. It's also a more comfortable place for some people to shop.
---
The Bulbmeister.COM RETAIL Guarantee!
Bulbmeister.COM provides the best possible flower bulbs for you and does business according to your guaranteed satisfaction. For domestic orders, if, for any reason, you are not satisfied with your received retail purchase, you may return the product(s) within 7 days for a free replacement (if still available) and 110% refund of your return shipping expenses OR a full refund of purchase price & 110% refund on return shipping. If you have any questions, please go to the Contact Page for customer service, or you may call, 479-787-6579, and leave a message.

Shipping charges include USPS 2-3 Day Priority mailing with Delivery Confirmation. All major credit cards, eCheck, and Paypal Credit are accepted through PayPal, or you may choose the option to send your payment (check or money order) with invoice via the U.S. Postal Service.

---